Ensemble de disques et plaquettes de frein avant 239,5 mm, système ATE ventilé, Ford KA Fiesta Pagid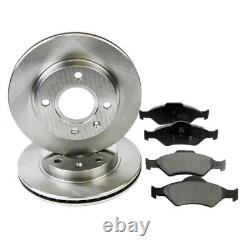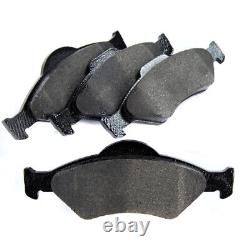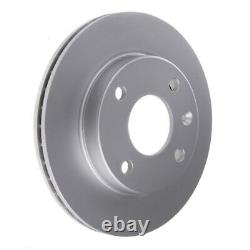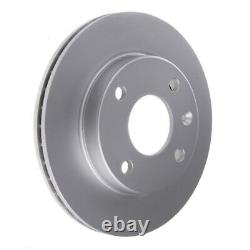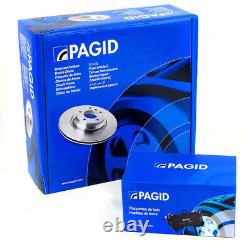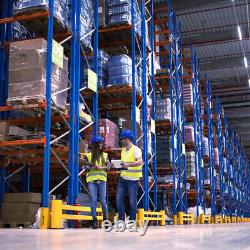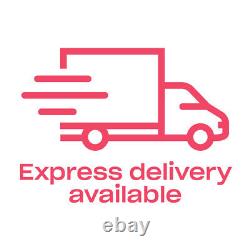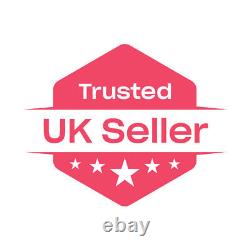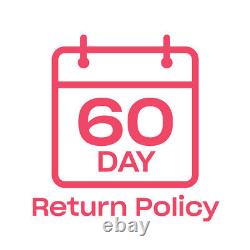 Kit de frein avant Disques et Plaquettes Set 239,5 mm Ventilé Système ATE Ford KA Fiesta Pagid. Position de montage : Essieu avant. Contenu : 2 x disques de frein et 1x jeu de plaquettes de frein. Plaquettes de frein : Système de freinage : Teves / ATE ; Hauteur 1 [mm] : 54,1 ; Hauteur 2 [mm] : 51,2 ; Épaisseur [mm] : 18,8 ; Contact d'avertissement d'usure : Excl. Contact d'avertissement d'usure ; Largeur 1 [mm] : 150,1 ; Largeur 2 [mm] : 151,3 ; Numéro WVA : 23200.
Disques de frein : Épaisseur [mm] : 10 ; Type : Plein ; Diamètre de centrage [mm] : 65 ; Diamètre [mm] : 239 ; Hauteur [mm] : 38,6 ; Disposition des trous / nombre : 04/05 ; Épaisseur minimale [mm] : 8 ; Ø du cercle de perçage [mm] : 100 ; Poids [kg] : 2,97. VEUILLEZ NOTER : La compatibilité du véhicule doit être utilisée comme guide uniquement, il peut parfois y avoir plus d'une option disponible pour certains véhicules. Des supercars aux super miniatures, la réputation de Pagid remonte à l'introduction du frein à disque et au-delà, le nom de Pagid étant à l'origine de nombreuses innovations majeures dans la technologie de freinage et de certaines des plus grandes réalisations sur la piste, y compris DHL est une entreprise mondiale avec l'une des marques les plus reconnues et admirées au monde.
VEUILLEZ NOTER : Toutes les livraisons sont effectuées par courrier et nécessitent une signature. Le courrier essaiera de livrer l'article deux fois avant de nous le retourner. Veuillez vous assurer que quelqu'un est présent pour signer l'article.
Îles anglo-normandes tous les codes postaux GY et JE. Île de Man Tous les codes postaux IM. Îles Scilly Codes postaux TR21-TR25. Highlands écossaises tous les codes postaux HS, IV, KW, KA, PA, PH et ZE. Aberdeenshire Tous les codes postaux AB.
Irlande du Nord Tous les codes postaux BT. Commandes retardées / manquantes en transit. Nous promettons de faire tout notre possible pour que vous receviez votre commande dans le délai spécifié. Occasionnellement, des événements indépendants de notre volonté peuvent entraîner un retard de livraison de votre colis chez le transporteur et nous ne pouvons être tenus responsables de ces retards. Tous les colis sont entièrement assurés et si votre colis est perdu ou retardé, faites-le nous savoir et nous agirons rapidement pour le localiser, en tenant compte des points suivants.
Toutes les réclamations pour articles manquants doivent être faites dans les 28 jours suivant la date de votre commande. Ces deux coursiers offrent un excellent service et nous sommes très heureux de les avoir à bord. Veuillez noter que nous n'expédions pas les commandes le week-end. Veuillez retourner votre/vos article(s) dans leur emballage d'origine et vous assurer que tous les paquets sont correctement emballés. À réception, tous les produits seront inspectés et, à notre discrétion, le crédit pourra être refusé. Tommunicate to you where we otherwise reasonably believe that the processing of your personal information will prevent or reduce any personal harm to you. It is in your vital interests for us to use your personal information in this way. Our website or marketplace listings may include links to third-party websites, plug-ins and applications. Clicking on those links or enabling those connections may allow third parties to collect or share data about you. We do not control these third-party websites and are not responsible for their privacy statements. When you leave our website, we encourage you to read the privacy notice of every website you visit. For the same reason, we may obtain information about your general internet usage by using a cookie file which is stored on the hard drive of your computer. Cookies contain information that is transferred to your computer's hard drive. They help us to improve our website and to deliver a better and more personalised service.
To estimate our audience size and usage pattern. To store information about your preferences, and so allow us to customise our website according to your individual interests. To speed up your searches. To recognise you when you return to our website.
However, if you select this setting you may be unable to access certain parts of our website. Please note that our advertisers may also use cookies, over which we have no control. If you quit our website without placing an order the system will remember the items you added to your basket and send you an?
We do this to make sure your shopping experience is as hassle free as possible. In order to make certain services available to you, we may need to share your personal data with third parties. We may disclose your personal information to. Any member of our group, which means our subsidiaries, our ultimate holding company and its subsidiaries, as defined in section 1159 of the UK Companies Act 2006. Our trusted service providers acting on our behalf who provide services such as: web hosting, web analytics and integration, customer service web chat and ticketing, order fulfilment, data analysis including data personalisation, infrastructure provision, ?
Il marketing data, review sites of our services, auditing services and other services to enable them to provide services. Our courier company who delivers your orders (such as DHL).
Selected third parties if you are a new customer and you have consented to this. Our affiliate websites that may use your personal information in the ways set out in the "how we use your information section" above or in connection with products and services that complement our own range of products and services; and. If Euro Car Parts Limited substantially sell all of its assets or are acquired by a third party, in which case personal data held by it about its customers will be one of the transferred assets.
If we are under a duty to disclose or share your personal data in order to comply with any legal obligation, or in order to enforce or apply our terms of use or terms and conditions of supply and other agreements; or to protect the rights, property, or safety of Euro Car Parts Limited, our customers, or others. This includes exchanging information with other companies and organisations for the purposes of fraud protection and credit risk reduction. It is sometimes necessary for us to share your data outside of the European Economic Area (EEA). This generally occurs when our service providers are located outside of the EEA or you are based outside of the EEA. If this happens, we will ensure that the transfer will be compliant with the relevant data protections laws including the GDPR.
Our standard practice is to use standard contractual clauses which have been approved by the European Commission for such transfers. Where standard contractual clauses are not used and your data is transferred to the United States, we will ensure that the service providers have signed up to the EU-US Privacy Shield which is a framework designed to protect the fundamental rights of anyone in the EU whose personal data is transferred to the United States for commercial purposes. HOW DO WE PROTECT YOUR DATA. We are committed to keeping your personal data safe and secure and employ a number of security measures such as. We ensure our website and data is supported with TLS1.2 technology using RSA 2048 bit security standard.
Monitoring and auditing our service providers to ensure they have an adequate level of protection as required under the PCI DSS. All information you provide to us is stored on our secure servers.
For registered users, where we have given you (or where you have chosen) a password which enables you to access certain parts of our website, you are responsible for keeping this password confidential. We ask you not to share a password with anyone.
We use reasonable, organisational, technical and administrative measures to protect personal information under our control. Unfortunately, the transmission of information via the internet is not completely secure. Although we will do our best to protect your personal data, we cannot guarantee the security of your data transmitted to our website; any transmission is at your own risk. Once we have received your information, we will use strict procedures and security features to try to prevent unauthorised access. LEGAL BASIS FOR PROCESSING YOUR PERSONAL DATA.
All other personal data is processed for our legitimate interests (as set out below) and to comply with our legal obligations. In general, we only rely on opt-in consent as a legal basis to contact (and allow for selected third parties to contact) new customers by electronic means and/or send direct marketing communications via? Il or text message to new customers. You have the right to withdraw your consent at any time. The normal legal basis for processing customer data, is that it is necessary for our legitimate interests including.
Protecting customers, employees and other individuals and maintaining their safety, health and welfare. Promoting, marketing and advertising our products and services. Sending promotional communications which are relevant and tailored to individual customers. Understanding our customers' behaviour, activities, preferences, and needs. Complying with our legal and regulatory obligations.
Preventing, investigating and detecting crime, fraud or anti-social behaviour and prosecuting offenders, including working with law enforcement agencies. Protecting us and our employees and customers, by taking appropriate legal action against third parties who have committed criminal acts or are in breach of legal obligations to us.
At any point while we are in possession of or processing your personal data, you, the data subject, have the following rights. Right of access - you have the right to request a copy of the information that we hold about you. Right of rectification - you have a right to correct data that we hold about you that is inaccurate or incomplete. Right to be forgotten - in certain circumstances you can ask for the data we hold about you to be erased from our records.
Right to restriction of processing - where certain conditions apply to have a right to restrict the processing. Right of portability - you have the right to have the data we hold about you transferred to another organisation. Right to object - you have the right to object to certain types of processing such as direct marketing. Right to object to automated processing, including profiling - you also have the right not to be subject to the legal effects of automated processing or profiling. Right to judicial review: in the event that we refuse your request under rights of access, we will provide you with a reason as to why.
You have the right to complain as outlined below in the "Contact" section. All of the above requests will be forwarded on should there be a third party involved in the processing of your personal data. You can also exercise the right at any time by contacting us at Euro Car Parts Limited by any of the means outlined below. Our website may, from time to time, contain links to and from the websites of our partner networks, advertisers and affiliates. If you follow a link to any of these websites, please note that these websites have their own privacy policies and that we do not accept any responsibility or liability for these policies.
Please check these policies before you submit any personal data to these websites. HOW LONG DO WE KEEP YOUR DATA? We will only retain your personal data for as long as necessary to fulfil the purposes we collected it for, including for the purposes of satisfying any legal, accounting, or reporting requirements. Il marketing unsubscribe function will remove your details from marketing lists and confirmation of your removal will be sent to your? Data back-ups can take up to 60 days to remove specific data from the system. We will take reasonable steps under Article 17 of the GDPR to meet data subject requests. CHANGES TO OUR PRIVACY NOTICE.
Write to us at: Euro Car Parts Limited, Legal Department, T2 Birch Coppice Business Park, Danny Morson Way, Dordon, Tamworth, England, B78 1SE. Issue Date: 14 June 2018. We aim to reply to all messages within 24 hours. Car Parts Bargain Euro House Fulton Road Wembley Middlesex HA9 0TF.
Sign up for Shop newsletter.